Hey guys! We just joined a fresh new webcam network and if you're a member of GNDKayla.com, GNDMonroe.com, GNDModels.com or GNDpass.com you have access to the network.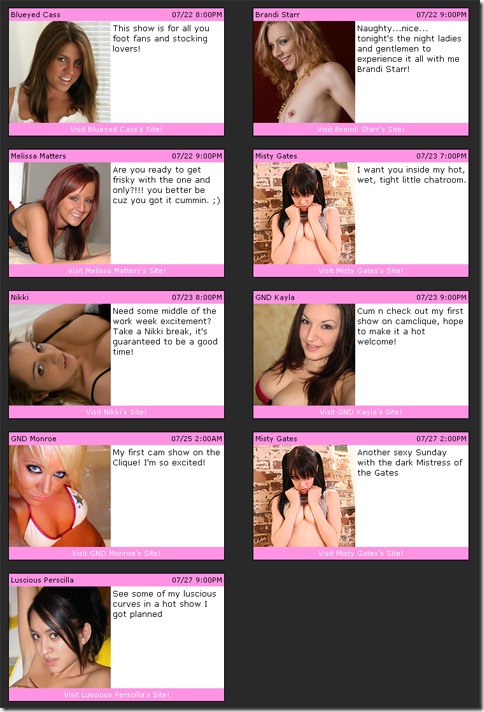 We are now part of Cam Clique, the hottest cam girls online are on this network and with your paid membership to one of the GND sites listed above, you get access to all of the cam shows, with full screen video and sound as well as chat.
Kayla is camming THIS WEDNESDAY at 6:00pm PST, 9:00pm EST
Monroe is camming this Thursday at 11:00PM PST or Friday morning, 2:00AM EST.