Hehe i did in my last video!  Lol i just had to share it with yall who arent in the know, its hot, im naked, and playing with my fave pink dildo….cum check it out!  Preview: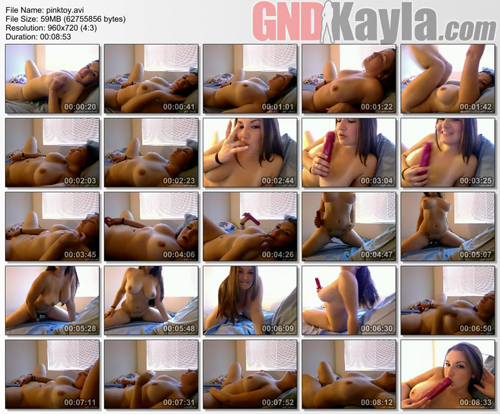 If you like that then you better be paying attention, cause ive got a new video live EVERY Saturday!  PLUS……pic updates monday and Thursday.
Also…..Ive got a camshow tomorrow at 8pm pacific time (camshows every Monday at this time), you better be there!  Come see what i have in store for you, and hang out n chat, lots of fun for real!  Hope you all had an awesome weekend, mine was finished wondrously with the Seahawk win!  Yeah baby!  Couldn't be happier!
Oh!  And if for some reason your not a member you should be!!!  Our network has like 20 something updates per freaking week, not to mention access to camshows from everyone on the network were on, its so much hotness i don't know how you'll get anything done!  Gndpass is the best thing ever!  What r u waiting for my friend?